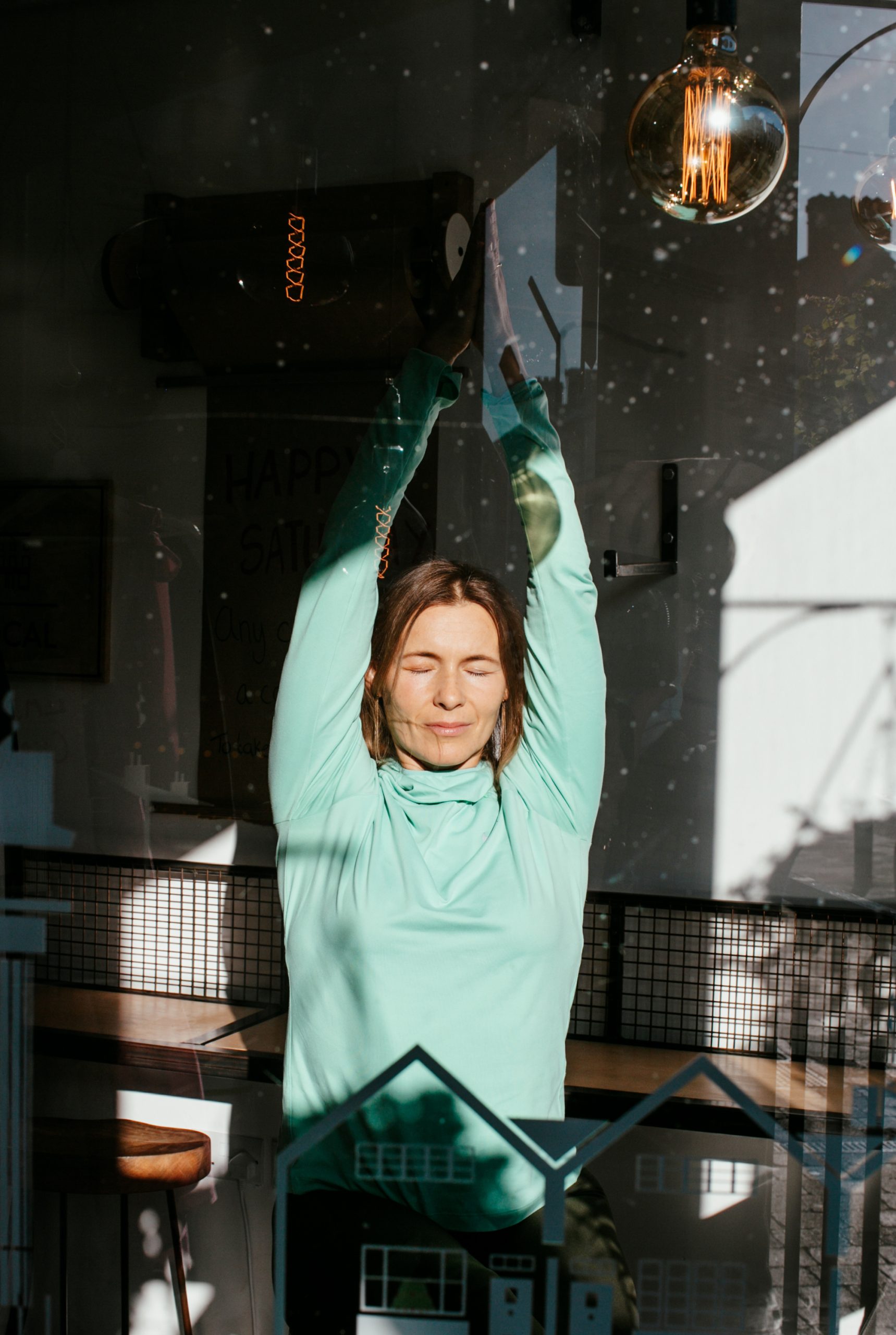 Beginners Yoga Classes
Where and when ?
*6:30pm Monday in Aughnacliffe, Colmcille community centre.
*7pm Tuesday in Longford, BeWell Yoga studio
*8:15pm Thursday in Longford, BeWell Yoga studio
*8:30pm Wednesday in Moydow hall 
For whom?
It is for people who start their adventure with yoga, who attend beginner's classes, have a weaker physical condition, cannot cope with their health problems and practice irregularly.
Description
The curriculum is based on simple and basic variants of yoga poses.
During this classes you will strengthen and activate the body, rest and reduce tension, regenerate strength, calm the body, relieve nervous tension and strengthen the hormonal balance.
The classes are not structured around the program so you can join at any time. It would be beneficial if you could commit to 5 weeks regularly at least ones a week to experience the benefits and changes.
What can the course of 5 classes give you?
You will learn basic standing, sited and recovery positions. Building up learning asanas in extended ranges and learn about their new variants.
Yoga is living life in balance and harmony with yourself and everything around you.
Learn few hints about your first yoga class.
– Begin where you are with all you have. Contact yoga instructor and ask for recommendations for a class that is appropriate for you. Explain your fitness history, tell about any injuries or limitations. Beginners yoga class is where you will learn foundation poses, alignment and breathing fundamentals.
– Yoga studio is an intimate place that works best when everyone honours each other and the space. If you practice yoga online, it's important to create that intimate environment at home.
– The best practice is on empty stomach. Do not eat at least 2 hours before strong practice.
– Yoga is practiced without shoes, on your own mat, or clean floor. No mobile phones allowed during the class. Phones are OFF.
– Listen to your body ! Yoga shouldn't hurt. Respect and honour your body, practice within your body's limitations.
– Yoga is not a competition ! No one wins or loses, no grads are given. This practice makes the body, mind and spirit stronger, more flexible and healthier.
– You are perfect at every moment ! Calm your mind, open your heart, enjoy the practice.
If  you have any queries regarding our classes, workshops or holidays you can send them using the form below. We'll get back to you as soon as we can.
How often should I practice to have best results?
The more often you practice yoga the results are feelable or visible earlier. Don't expect a huge changes after just few yoga sessions. Ideally and realistically would be if you could start do yoga twice a week and build it up gradually and organically. Even once a week commitment will benefit your health.
Are there any helpful guidelines for yoga practice?
Yes, here is some guidelines: wear comfortable cothing, practice barefoot, remove all the jewelry, tie up long hair, practice on empty stomach, do not force yourself into difficult postures, go at your own pace.
Can I do yoga if I am not flexible ?
You Don't have to be flexible to do yoga !!! Yoga isn't just stretching, its extremalnie toning, calming, meditative, spiritual, healing and opening. Flexibility is only one aspect of it. Once you practice yoga for a period of time naturally you will gain flexibility with myriad of other benefits.
Do I need to be on a vegetarian diet to benefits from yoga?
No. You can derive benefit from yoga without a special diets. You can be fully as you are because yoga is for everyone !!! 
Are yoga classes safe?
Yes. Yoga classes we teach are safe. Always make sure to discuss your medical conditions with yoga teacher. 
What do I need to bring for yoga practice?
You will need your yoga mat. 
.
Is yoga suitable for pregnancy?
Yes. But it has to be specific pregnancy yoga class. We don't provide yoga for pregnancy. Earth Element class is available for pregnancy. 
Get your Passes
You can buy single pass, or card for 5 or 10 yoga classes. Each pass allows access to in-person and online class. Purchase your pass and book the class that suits you.